Studies have shown that sufferers of recurrent migraine headaches may benefit from supplements of the vitamin-like substance coenzyme Q10.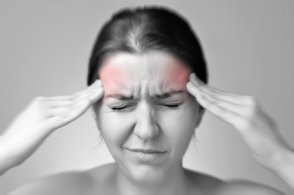 Migraines may be caused by a number of things and cannot be cured as such. A variety of medications have been designed specifically to treat migraines and, in addition, certain drugs that are commonly used to treat other disorders may even help relieve or prevent migraines. However, an increasing number of migraine sufferers seek more natural ways to deal with their recurrent migraine attacks and one remedy that has attracted a substantial amount of interest is the vitamin-like compound coenzyme Q10.
Mitochondrial dysfunction
Essentially, coenzyme Q10 is the "spark plug" that controls the energy turnover in all human cells, including brain cells. This process takes place inside some small "powerhouses" called the mitochondria. Actually, some researchers link migraine to mitochondrial dysfunction and have asked the question: Could there be a link between low Q10 levels and an increased risk of migraine headaches?