- a disabling and potentially life-threatening complication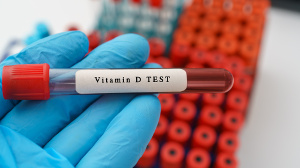 Type 2 diabetes is currently treated with a number of different medical drugs. However, the medicine is not able to deal with the underlying causes of the disease that affects most organ systems. A Chinese study has demonstrated that vitamin D deficiency is linked to diabetic neuropathy, which is an insidious condition and is associated with inflammation, pain, amputation, circulatory failure, and early death.
It is important to get plenty of vitamin D at all times in order to prevent and treat the early phases of diabetic neuropathy.
Read more about vitamin D deficiency and its relation with diabetic neuropathy, which is a disabling and potentially life-threatening complication