- but may he helped with Q10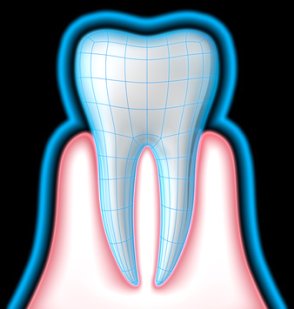 Periodontal disease (tooth loss) affects most of us at some point. Because it is an insidious disease, it is important to set in with early prevention on several accounts. It is not a matter of saving your teeth and smile - your heart and cardiovascular system are also a target of the ailment.
People suffering from periodontal disease often lack Q10 in their gum tissue. This was shown as early as in 1971. In the meantime, numerous studies have demonstrated that supplements of Q10 have a positive effect on the feared disease. Because the body has difficulty with absorbing Q10 from supplements it is important to choose products that can document their bio-availability. It may also be a good idea to consider taking extra selenium, as this trace element optimizes the effect of Q10.