"Energy vitamin" may combat fatigue in multiple sclerosis
Sufferers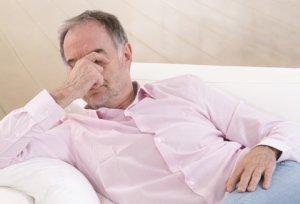 of multiple sclerosis (MS) who struggle with fatigue symptoms may be helped with a supplement of the vitamin-like compound coenzyme Q10.
Fatigue is one of the most common symptoms of multiple sclerosis (MS) with around 80% of MS sufferers being affected by it, according to the National Multiple Sclerosis Society. It gets worse as the day progresses and the only known medications (amantadine hydrochloride and modafinil) have very limited effect.
This, however, is not the case with the vitamin-like compound, coenzyme Q10, an energy-enhancing and naturally occurring substance that has been seen to help battle symptoms of both fatigue and depression without causing any side effects in a study of MS sufferers.
Less fatigue and depression
The study, which is published ahead of print in the journal Nutritional Neuroscience in January 2015, showed a significant decrease in symptoms of both fatigue and depression in patients who were supplemented with coenzyme Q10 compared with a control group that was given a placebo.
The patients of this double-blinded, placebo-controlled study were randomly assigned to receive either 500 mg of coenzyme Q10 daily or placebo for a period of 12 weeks. The researchers assessed fatigue symptoms by means of a fatigue severity scale (FSS), and the Beck depression inventory (BDI) was used to evaluate depressive symptoms.
Significant decreases of FSS and BDI were observed in the coenzyme Q10 group. In contrast, FSS increased in the placebo group. The scientists conclude on behalf of the results of this study that coenzyme Q10 supplementation in a dosage of 500 mg per day may improve fatigue and depression in patients with multiple sclerosis.
Source:
Coenzyme Q10 as a treatment for fatigue and depression in multiple sclerosis patients: A double blind randomized clinical trial.
Nutr Neurosci. 2015 Jan 20.
Also useful for heart conditions
Coenzyme Q10 is one of the really interesting areas of research. The compound was originally discovered back in 1957 by American scientists and has been investigated for decades by researchers all over the world. Its known role in the energy metabolism that takes place inside the mitochondria (small powerhouses) of the cells led researchers to study the effect of this vitamin-like compound in chronic heart failure. In 2014, a Danish study (Q-Symbio) made headlines by concluding that supplements of coenzyme Q10 given as add-on therapy to patients with chronic heart failure could lower mortality rates by 43%. Normally, around 50% of people who are diagnosed with chronic heart failure die within a five-year period. Coenzyme Q10 has also been seen to boost male fertility, lower blood pressure, and combat gum disease.
Search for more information...