- and become increasingly dangerous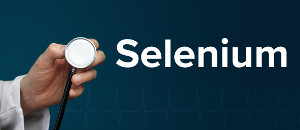 Around one billion people worldwide are believed to lack selenium, mainly due to nutrient-depleted farmland. Selenium deficiency makes us more vulnerable to infections and increases the risk of a virus mutating and becoming more dangerous. This was shown in previous studies of RNA virus that can cause influenza, hepatitis, HIV, and Keshan disease. Coronavirus that causes the common cold and COVID-19 infections also belongs to the group of RNA virus and has a unique ability to mutate. Three new mutated virus types have been found in mink and stand in the way of a future vaccine. Therefore, we are forced to bolster our immune defense, which is designed to attack virus from different angles. Still, even if we eat a healthy diet it can be challenging to get enough selenium, and that is why an increasing number of international researchers now recommend selenium supplements to help fight coronavirus.
Read more about why lack of selenium causes virus to mutate and become more dangerous.