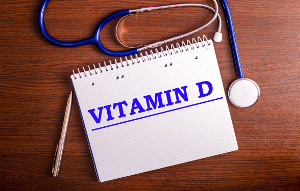 Vitamin D plays an overlooked role in the immune defense. Being deficient of the nutrient increases your risk of bacterial pneumonia by up to 60 percent, according to a large Danish study of 116,000 participants that was carried out by scientists from Herlev Hospital, Gentofte Hospital, and the University of Copenhagen.
Because many older people, cancer patients, and other chronically ill individuals are at increased risk of respiratory infections and because bacterial pneumonia can be potentially lethal, the scientists see a huge potential in using vitamin D supplements to prevent the disease.
Read more about why lack of vitamin D increases your risk of bacterial pneumonia.