Expert task force recommend glucosamine and chondroitin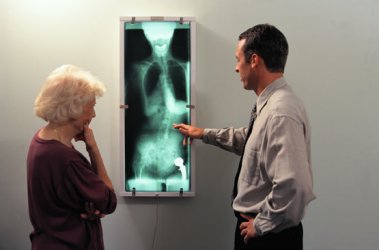 A group of leading international experts (ESCEO) says in a new report that glucosamine sulfate in a pharmaceutical grade is safe and effective in the treatment of osteoarthritis and that it can be recommended as a basic treatment of this disorder. Also chondroitin is recommended.
The new expert report provides guidelines for physicians treating patients with osteoarthritis based on the latest research published in recognized scientific journals. The aim is to optimize treatment and to build consensus among doctors about these guidelines.
The new guidelines
These guidelines include providing detailed information to the patient about the disease and its treatment. There is also information about the benefits of losing weight if the patient is overweight, about the benefits of an exercise program, possibly tai chi, by staying active and about the use of pads and insoles, aqua therapy, acupuncture and TENS (electrical nerve stimulation on the skin).
Glucosamine only in pharmaceutical quality
As for the pharmacological treatment of osteoarthritis the expert group recommends glucosamine sulfate in pharmaceutical quality as a safe and sound basis treatmant for pain and joint function in osteoarthritis as it has proven to be superior to placebo. Treatment with glucosamine sulfate did not result in more side effects than those seen in persons who have been given inactive placebo treatment, which in practice makes treatment with glucosamine almost free from side effects.
The expert group does not, however, recommend glucosamine hydrochloride, as they refer to research that has shown no beneficial effect from this type of glucosamine.
Chondroitin also beneficial
Chrondroitin may offer similar benefits on joint structure changes in patients with mild to moderate osteoarthritis. Data has been published that shows chondroitin sulfate to reduce joint structural chances with a symptomatic effect which could be clinically relevant. Also with regard to chondroitin the Panel emphasizes only to use preparations of a high quality.
About ESCEO
ESCEO stands for the European Society for Clinical and Economic Aspects of Osteoporosis and Osteoarthritis. It is a non-profit organization engaged in advising physicians and provide them with the latest clinical research in bone, joint and muscle disorders.
The current panel of experts is made up op of 13 international experts in the field of rheumatology, clinical epidemiology and clinical research.

Ref.
Bruyère O, et al. An Algorithm Recommendation for the Management of Knee Osteoarthritis in Europe and Internationally: A Report From a task Force of the European Society for Clinical and Economic Aspects of Osteroporosis and Osteoarthrisis (ESCEO). Seminars in Arthritis and Rheumatism 2014. E-pub ahead of print.