Training reduces pain by 25% in old age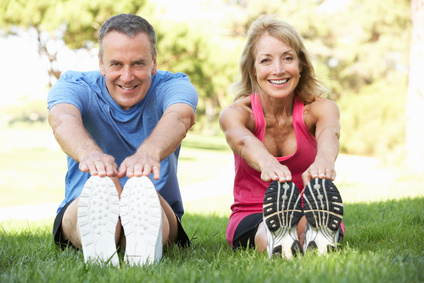 People who train regularly have 25% less muscle and joint pain on average in old age than those who are less active, according to a study that was published in the science journal Arthritis Research & Therapy.
For a period of 14 years, a team of scientists from Stanford University followed a group of runners together with a control group and compared pain levels in the two groups. A total of 866 people took part in the study: 492 were members of Runners' Association and 374 served as controls.
The participants were in their mid-sixties on average at the beginning of the study. Every year, each participant filled in a questionnaire with information about their health status, exercise habits, and injury history. According to the results, the majority of the physically active study participants exercised somewhere 355 and 2,119 minutes a week on average during the study period, whereas the control group spent significantly less time on exercise.
After adjusting for confounding factors such as sex, age, weight, and health status, the researchers noted that pain increased in both groups over time. However, the members of the Runners' Association experienced 25% less musculoskeletal pain than the control group. The reduction persisted throughout the entire study period even though fractures, which are normally a significant pain indicator, were slightly more common among the runners, the researchers conclude.